As part of your MASTER PLAN, we review your tax situation and integrate our findings into your overall comprehensive financial planning. Our services include:
TAX PLANNING
Planning is integral to successfully and legally reducing your tax liability. We plan in the areas of income tax, estate & trusts, gifts, and generation skipping transfers. We go beyond tax compliance and proactively recommend tax saving strategies to maximize after-tax income.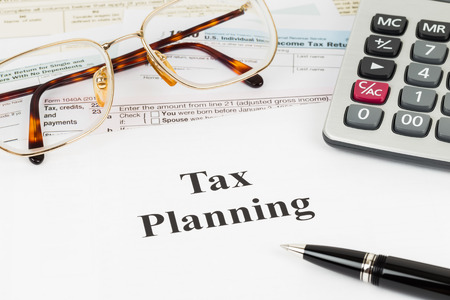 TAX PREPARATION
As a way to further uncomplicate our clients' lives we offer tax return preparation and filing for income taxes, estates and gift returns. According to a study released by the US Government's General Accounting Office, most taxpayers (77% of over 70 million tax payers) believe they benefited from using a professional tax preparer.
TAX SUPPORT
We are here to help you resolve your tax problems and snuff out any issues concerning the IRS that may arise. We pride ourselves on always being accessible and efficient in helping you along the way.